Shining a light on events
Which festivals and sporting events have a deeper social mission ?
"It was the least dirty and rubbish free festival I've been to. Making as much effort to reduce waste."

"All food I had came in compostable containers with compostable cutlery. There were no straws and the only clunky stuff I found were the plastic drinks cups. No packaging, no silly single use plastic trinkets. Much of the items for sale were crafted and treasurable. The tents with info on sustainability were suitable and offered freebies to show that these products are just as good as store branded items (eg toothpaste). Never saw as many personal beakers used for alcohol at a gig in my life which was amazing, no mountains of empty Ballygowan bottles left behind. Good effort, hope to see more of this next year"

"Huge drop off from year one to year two in prominence of sustainability etc. Hope they can improve again for yr 3."

"Not enough access to recycling bins on the campsite"

"There was more talk than action - no reusable cups scheme, bins overflowing. They could do a lot better."

"As an environmentalist, this is my favourite music festival for sustainability. I love the fact that their are green & brown bins, although I didn't see any cigarette buckets all weekend? I loved the section with all the different environmental groups like Climate Ambassador Programme & Conscious Cup Campaign. Compostable cups are a great idea but not everyone knows they're compostable so this could be better advertised. I also think a deposit return scheme would be better for cups rather than single use cups. Water in a carton is great & this festival does extremely well at cutting out plastic. The campsites could of done with more waste bins but all & all, this festival is definitely #1 for sustainability within the music festival category. Obviously the biggest issue with the festival was the traffic issues which in my mind was due to lack of stewards, guards & signposts which led to alot of confusion. Obviously this would've led to high levels of carbon being emitted into the atmosphere due to the amount of cars stuck in the traffic jams so this is why I marked the festival down on sustainability. I attended Body&Soul in June which I consider a similar festival, but getting in & out of that festival was like a breeze compared to ATN."

"Plastic cups at the bar was a disgrace IMO. They should have been selling eco cups. I saw a waste truck emptying both a recycling bin and a normal bin into the same truck"

"All together could do better in persuading the food companies to avoid single use material. Otherwise very good effort"

"The festival was a pure example of something great being ruined by greed. Profit making and negligence were the order of the day. Totally disrespectful to their customers."

"I saw a rubbish bin pick up both recycling and rubbish and fling it in same container! Also, the bins were horrendously overflowed on Sunday morning. We got an iced coffee and it was on a plastic cup 🤷🏼‍♀️ Safety was an big issue as it was over packed with people in the campgrounds and the music tents."

"Event is a wonderful colorful and fun place to be for the whole family but to make it better I would suggest: * More showers and toilets around venue and especially in family camping. They need to be cleaner and with toilet paper and hand wash as a bare minimum available at all times. * More charging spots, also one or two in family camping. Option to plug in and boil water or option to get hot water for kids food. Many have very particular diet requirements and such basic thing as getting hot water to prepare meals is essential. * A shop in family camping - it would make a fortune if families would know that you can get icecream, smoothies, juices, snacks and basic food items there * breakfast bar with porridge, cereals, tea, coffee, pancakes and eggs for kids & families"

"Drinks at bars served in single use plastic glasses"

"Got the mission alright, came across load of insta posts but felt like just a line. Compostable containers and glasses are a great initiative if disposed of appropriately. Not enough composting bins, not emptied frequently enough, saw none in the blue campsite so it all went into general waste... ideals are there but practicality a way off. It needs to be easy for it to be taken up by 20000 (maybe a bit drunk) people. If you spent 2km hauling your stuff to hopefully find a space for a tent honestly I can understand someone abandoning a broken trolley. We all have limits. It is up to the organisers to walk the site, to know how it reacts in sun or rain and plan appropriately. As a person of average fitness I thought I was going to have an actual heart attack on that walk from car to pitch. The question about safety- one of our gang got stung in the throat by a wasp, luckily he was ok as if not first aid was far from where we camped. Felt like they had the ticket money and just didn't care about safety (muddy paths, not enough drinking water stations), hygiene (i get the Jack's roll runs out but think the sanitizer should be kept stocked and a sign in the jacks saying theres a communal sanitizer station outside, if it's dark when you first brave it, it is not obvious people) or just making it easy for festival goers. I've been to plenty festivals big and small in Ireland and Europe and never saw anything like the amateur attempt of the practical organisation of atn19. In terms of atmosphere, the few staff that were there were lovely, the people attending were good craic, our pitch was lovely since we found the second campsite which seemed less manic than the first (open another bloody field next year), food was good quality, lots of variety, coffee was good, and most importantly of all the lineup was magic. Wasps are wasps and rain is rain, it happens. The core of this is great just get the practical side down and dont increase numbers and bribe the cops to wave a few cars along a road and all will be forgiven."

"It was a good goal and overall think it was achieved. They would have reduced the number of tents and rubbish left in the campsite if they hadn't made campers trek all around and instead let them use the bus route."

"All talk and very little action! Thousands of cars queuing for hours polluting the countryside. Bins overflowing in the venue and green and black bins being emptied into the same lorry.what a joke"

"Not enough bins , loads of single use plastics at vendors stalls, felt there was a lot of talk about sustainability but was not backed up. Also saw the Panda service tipping all types of bins into the same dump truck."

I attended ATN last year and having been to a lot of festivals before I without doubt found it to be the best by far. It was vegan friendly, eco aware, family inclusive and felt reminiscent of early electric picnic. With that being said I couldn't wait to go back this year and was even more excited to see sustainability was the forefront of their message. However upon arriving I saw how few bins were actually available, and any that were, were rarely emptied. Recycling, compost and general signs were essentially pointless behind each bin as people threw what they wanted where they wanted. I realize that is not the festivals fault, however I genuinely believe they have a part to play in this by increasing capacity of the festival to almost double. The 'like minded' ethos was clearly thrown into the bin, pun definitely intended! The irony of having companies like just eat and coca cola sponsor the festival was absolutely lost on the organizers which was genuinely enraging. These companies being some of, if not THE worst offenders for single use plastics and also holding the exact opposite mind frame so many festival goers have. I loved ATN last year, and I loved it again this year, but only because I was with socially aware friends. But we found ourselves going what's the point of us cleaning up after ourselves and others, bringing all reusable items and trying to do our bit if the festival didn't even put the proper utilities in to place for everyone. Can you get everyone to reduce and reuse? Of course not. So where does the accountability lie? I believe with the organizers! Big companies should never have been allowed to sponsor and eco aware festival and it left a sour taste in a lot of people's mouths and unfortunately will make me re think attending again next year. A lot of work need done by ATN. Firstly by not being greedy and by standing by the amazing mentality John Reynolds lived by"

Any attempts at making all together now a sustainable event were hampered by the lack of management around traffic and stewarding. No stewards and gardai on roads leading to major back log and traffic jams up to 6 hours from Carraig to event (15 min journey normally). No stewards on site on arrival, leading to chaos at parking area (if you can call it that), and in camp site with people desperatly trying to pitch their tents at 9.30-10pm, in the dark with no help, not one steward or fire officer on site. Poorly maintained toilets, rubbish/litter everywhere, people camping by portaloos, poor things, and little or no live comms/updates from event organisers. We had a ball nonetheless once we were in and set up, acts/areas were great, and the app was brilliant. But seriously folks, I'm not sure how ye managed to even go ahead with the event with so little in place to look after the thousands of people who arrived, paid their money, and who were so looking forward to the event after all the great reviews from last year. I help to run many events, including darkness into light. The amount of gardai, first aiders, search and rescue, stewards we have along the route is something we take very seriously to ensure the safety and enjoyment of the event by all participants. The lack of regard for or feedback to those attending (your customers) or action by the event organisers (why wasn't proper traffic management put in place for Monday, for example, after Friday being so bad, where was yer reaction and response to issues!) Is completely unfathomable."

"Traffic issues, showering issues, distance between campsite and car park and the check in for pre booked no general camp site. "

Hard to find medical tent when needed. Not very well sign posted. Few staff in main arena that I could ask to point me in right direction. Map on app not very good or user friendly. Fire breaks and walkways through camp site were pitched on which is a safety issue. Obviously no staff on site in campsite to prevent this. Poor traffic management plan, lack of stewards and signage led to cars being used for 7-11 hours instead of 2. Not very environmently friendly. Had a good time and would go again and recommend but if these teething issues aren't fixed it would put me off going. Bees nest/hive being disturbed either by accident or by mistake is bad as hives are protected under law."

"The event itself was excellent. However there was litter absolutely everywhere from the first day onwards, bins completely overflowing and I saw no one hired to clean.at body and soul there is someone ready to pick up litter almost as soon as it drops! That combined with the infamous logistical issues shows that they did not invest enough in hiring sufficient staff for the volume of people they dating dealing with"

"Real world ideals, public fully engaged. Should have been a slam dunk success. Site layout, logistics issues, serious health and safety breaches and poor staff levels and training ruined any good will for a large portion of the crowd."

"It wasn't perfect but it was al ot better than other festivals"

"There was a lot of talk about it before during and after .... but a lot of single use plastic and not enough recycling facilities"

"Didn't see much difference between this festival and ones I've gone to that don't talk about sustainability as much as ATN"

"All talk no action - Case in point the Coca Cola Stand"

"Whilst there was segregated bins they were not emptied frequently and then all bins emptied into the on bin lorry resulting in recyclable items being contaminated also arcadia is very unsustainable with the use of gas"
"After the concert ended, as we made our way out there was a sea of litter from cups, cans and bottles to plastic bags"

"Should avoid using single use plastics including "electronic bags" ponchos and cups'"

"All round amazing day. Staff were lovely friendly and security were all top notch too . Very friendly and trouble free event"

"A lot of single use plastic, no recycling bins? Could only find one skip type bin and unsure if it was general waste or recycling."

"Concerned about the amount of plastic provided at the event. Every person made to put their belongings in a plastic bag. Pints given in plastic cups that were not biodegradable, and no recycling whatsoever. Vendors cutlery, food containers, and drinks all plastic."

"The 45 min wait to get in with no explanation was the only negative . Was a great gig overall"

"Not exactly clear for all to see"

"They use plastic cups Few bins Plastic bags"
​
"Belsonic could incentivise attenders to use the bins by making them more accessible!"

"There was little effort to help the environment at all"
"I think Boomtown and Glasto are 2 festivals that are leading the way when it comes to demonstrating how we can be more sustainable and taking ownership of our responsibilities as a festival user."

"Cleary marked bins saying what goes in what bin. Compost toilets were great. Leave no trace".

"Best festival"

"Very inclusive as I'm a LGBT man who attended and was openly affectionate with my bf Definitely knew of their aim to be zero waste and try to be carbon neutral."

"Amazing event! Loved every second of it, definitely will be going again!"

"It was the best festival I been to everything was perfect"

"Bins need emptied more often. Would definitely help reduce waste on ground."

"More free drinking water points would be good - and encouraging people to bring reusable bottles. Reusable cups would also be good but I'm not sure the crowd would be very good at returning them to the bar! The amount of waste was quite astounding. Boomtown has a tough job on its hands to educate / encourage their punters to be more environmentally friendly... good luck though, you've made a great start!"

""Leave no trace" was a core message of Boomtown this year and there has been a big drive for a more sustainable approach inc. reduced plastic use and respecting the land."

"Security were useless. Particularly downtown. Honestly they were violent and were searching people without rights to do so. Security round copper county were excellent. Especially the guys and girls on nights"

"You need to have people going round the campsites both encouraging people picking up litter (even something as simple as high fives and stickers) and shaming all the people who have disgusting campsites. Maybe take a group photo with all their horrid wet wipes and pi** bottles and create a wall of shame"

"Walking around during the festival the message was very clear - leave no trace, we are planting trees for you, the eco bond was a good idea I certainly saw lots of people myself included pick up bags of cans, why limit people to 1 bag? It would make up for those that didn't"

"It's Eco friendly aspect is shouted loud and proud but more bins are required on campsite, and emptied regularly, remove people from site who are not following the town's rules on rubbish disposal. A town has to have laws I think. Expecially if it means to expand another 10,000+ people next year. I think having to do a survey before purchasing tickets would be a good idea. Like having terms and conditions, if you buy a ticket you should agree to take what ever you bring with you, home. Also to use the bins and recycling system properly. If not you can't have a ticket There has to be consequences to people's bad attitude otherwise they will just continue on as they are. The entrance and sound has got so much better. You guys are proper on it and have dealt with the queue issues very well. 5*s for the entry and sound!"

"There needs to be a ticket system for tents with a deposit. People return ticket with tent and get deposit back."

"I felt the festival did all it could to promote the leave no trace mission it wanted to achieve, unfortunately there are always going to be some that will not cooperate."

"To experience a festival that dedicated such great importance to sustainability is awesome, I particularly like the recycling bins everywhere and the eco bond system."

"Disposable cups aren't acceptable in 2019 in any form at all. Use EcoCups or Green Goblets or any of a myriad of other reusable cup schemes."

"Awesome festival! Still sad to see so much litter being left lying around. Glad to see the festival is trying hard to make a difference anyway!"

"There was a lot of bins and recycling dotted about in and amongst the camp sites as well as the towns. There were bin bags and recycling bags too, but sadly this wasn't enough for quite a few campers who still believe it is ok to leave rubbish on the floor and not pick it up. There were staff that come round on the last day to help and tell people to pick up there rubbish as they go but it was a little too late. I think if on entry everyone had been told to bin rubbish as they go, physically handed a bin bag and then again throughout the weekend it could have been a better outcome. As for People, I only marked this down because of the security guards that were 'undercover' handled all situations terribly. I was saddened to see nowhere to deposit cigarette butts, after keeping our tent rubbish free I felt guilty to have to drop it onto the floor when walking around as I didn't want to set the bins on fire! Also i know they are illegal but people manage to bring them in and always will do is nos canisters, there should be bins for those too, although to some people would think a festival is providing bins and accepting the use of them"

"Boomtown makes being sustainable their top priority. Tying it into their interactive storyline and themeing makes it hard to miss."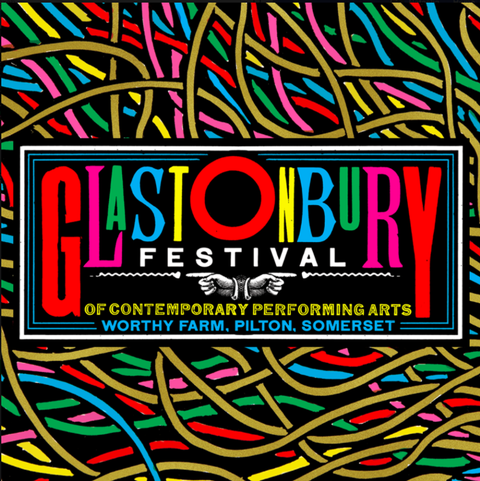 "Found it really hard to find any bin bags at any point in the campsites, and not enough bins, or emphasis on taking your tent home"

"The weekend was really hot! Unfortunately this encouraged use of single use plastic water bottles. Especially as the queues for the refillable water stations could be up to 30 mins long!! (They defo needed more stations). This then also encouraged further littering. It felt all a bit hypocritical as The 1975 preached about climate change only to have to wade through all the rubbish in the campsite to get back to our tent when the show finished."
"The events main initiative was based on sustainability, using reusable plastic cups, rewarding recycling with WiFi, using signs in the showers to indicate when you're using too much water, etc"

"Very enjoyable but it was clear some people didn't Understand the overall message of being sustainable and recycling whenever possible. Not the festivals fault"